August Holiday Activities for Heritage Club Members and Other School Children
August Holiday Activities for Heritage Club Members and Other School Children
August Holiday Activities for Heritage Club Members and Other School Children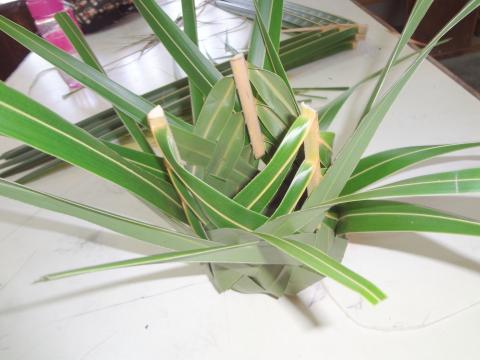 The Seychelles Heritage Foundation is gearing up and in full preparation for holiday activities for its Heritage club members and other school children who would like to learn more about Seychelles tradition and culture.
Seychelles Heritage Foundation in collaboration with the Heritage Club coordinators and Senior Citizen groups will be coordinating a series of workshops for primary and secondary school children for a period of 5 days during the August school holiday.  This activity is aimed at enriching the knowledge of Seychellois youngsters about their culture and tradition and also to ensure that there is transmission of traditional knowledge to the younger generation.  Seychelles Heritage Foundation is hoping that such experience will inculcate cultural appreciation amongst the youth and they in return will share with other peers and friends.  Seychelles Heritage Foundation will be offering these following workshops;
Weaving of vacoa leaves to produce bags and purses (5 days)

Sewing of traditional rag dolls (5 days)

Weaving of coconut leaves for decoration, 'kapatya' and hats (5 days)                         

Crafting 'Tanmi Coco' flowers and other items (5 days)

Learning local traditional dance (5 days)
The workshops are free and will take place at Domaine de Val des Près, Au Cap from the 19th to 23rd August 2019 from 9.00am to 2.30pm.  Each participant are kindly asked to bring a snack.  Lunch will be provided.  Only 15 participants are accepted per group.  Interested participants can fill in a form online on www.seyheritage.sc and forward to cso@shf.sc.
August Holiday Activities for Heritage Club Members and Other School Children
08/19/2019 - 09:00 - 08/23/2019 - 14:30